Tune in to Our Weekly Radio Broadcast - Spirit of Truth Church Worldwide - " Miracles of God " Saturday mornings at 12:30am on KFAX RADIO 1100am, 10:30am on KDYA RADIO 1190am, and Sunday evenings at 8pm on KFAX RADIO 1100am pacific.
VIDEO & AUDIO TEACHINGS
Enjoy our teachings and don't forget to send us your comments,
We will like to hear from you.
For more videos, please visit our youtube channel, Click below.
Various live internet broadcasts to India "On the Job With God" via interpreter
"Miracles of God Weekly Radio Broadcast as heard on KDYA 1190AM and KFAX 1100AM Radio Stations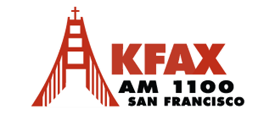 Vessels of Destructions PT-1
"Weekly Sunday morning sermons

The Anointing Calling By God PT-1
The Anointing Calling By God PT2
Vessels of Destructions PT-2